This is Prostream
Based on 20 years of experience with Docstream, we have developed the future-proof Prostream.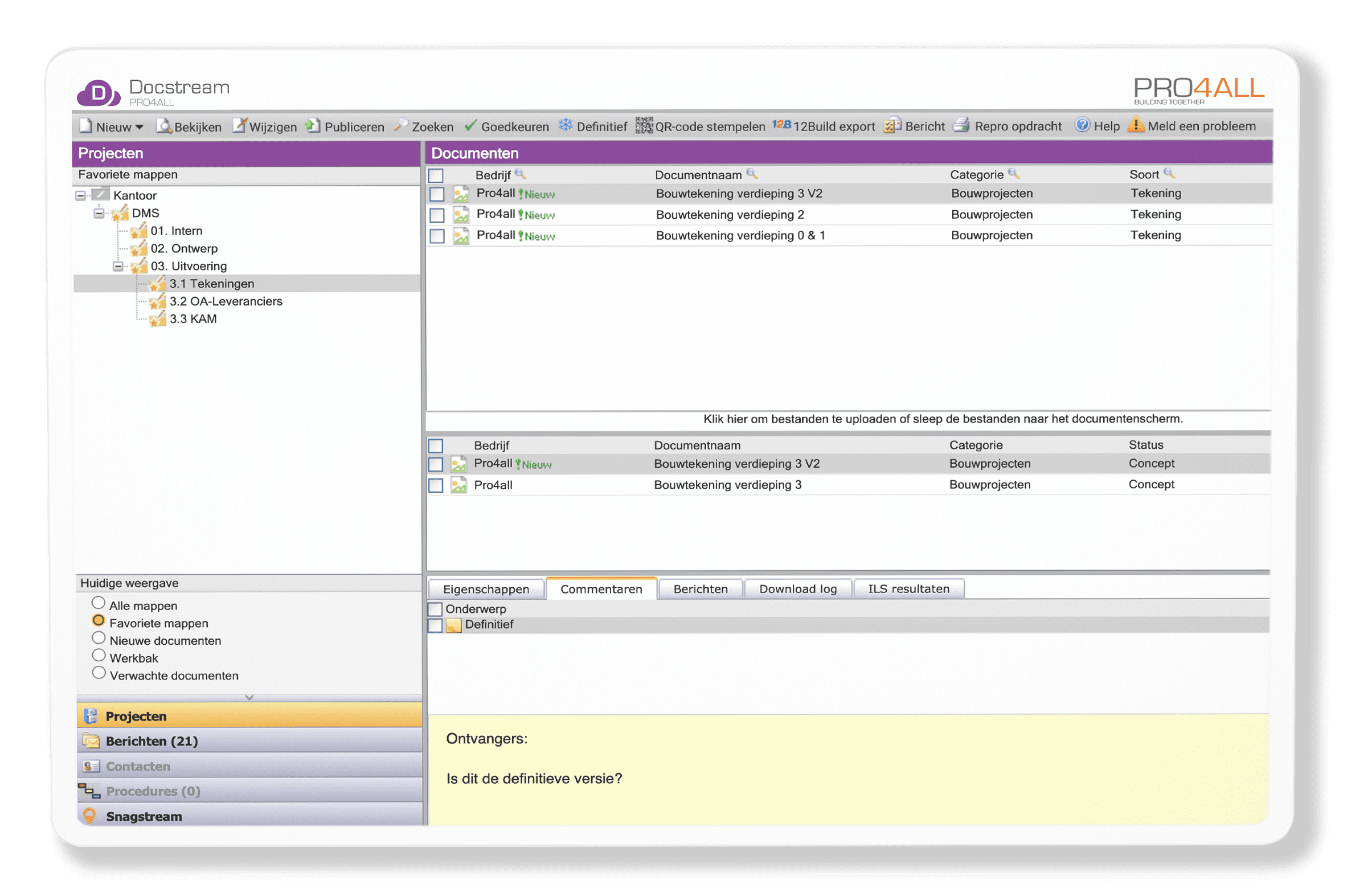 From document management to project management
After 20 years of Docstream, it is also time to evolve. That is what we do with Prostream. We convert the 20 years of experience we have gained with Docstream into future-proof software. So that you as a builder can still manage your documents, but also oversee the rest of your projects. From just managing documents to project management. From Docstream to Prostream.
Managing documents is and will remain incredibly important in construction
Document management has always played a central role for us in the form of Docstream. It is the backbone to which all other processes, such as quality management and workflows, and BIM connect.
Prostream is the next step in document management and also offers the ability to assure quality and view BIM models, among other things. The software stems from cooperation with 85,000 project managers, planners and supervisors in the construction industry.
---
Prostream compared to Docstream:
what's different?

From Docstream to Prostream: Prostream is not a ready-made copy of Docstream. Some things work slightly differently because Prostream has been developed in a future-proof way. We have listed the main differences for you: